Patience: an operetta of love and aesthetic fads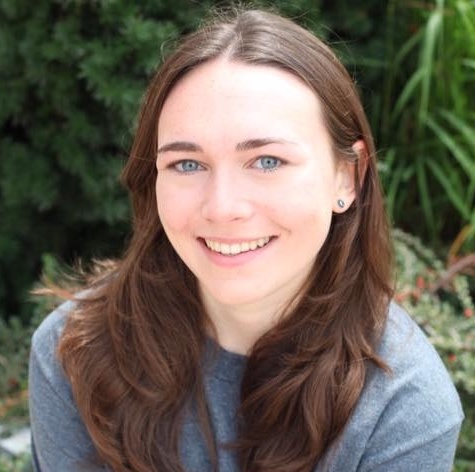 Jessie Bolger is a junior double majoring in chemistry and music. In 2018, she received a Summer Undergraduate Research Grant to work on "The Patience Project." After graduation, Jessie will be going into the chemistry field (focusing on biomedical applications) and intends to continue performing, composing and modernizing operas and operettas.
What is your research topic, in a nutshell?
The modernization of Gilbert and Sullivan's comic operetta "Patience" through connecting the linguistics of British English to modern millennial slang and the contextual characterization and setting from the aesthetic movement to a college culture.
How did you come to your research topic?
Opera has become increasingly disconnected from the majority of modern America, notably the younger generations. As Northwestern mainstage and student group operas strive to incorporate modern topics to increase their accessibility, I considered the ridiculous satire of the "Patience" of the Victorian aesthetic movement and its characters' search for love. The resemblance to a college atmosphere was so striking, and I was inspired to revitalize this now underappreciated operetta.
Where do you see the future direction of this work leading?
Playwrights and modernizers could continue to use the same basis upon which I drew parallels and made modernizations to place this operetta in a new historical context as society evolves or depending on the perspective they wish to explore.
Abstract
Research Proposal
An operetta is a genre of light opera which combines spoken dialogue with the typical libretto and musical score into a dramatic performance. One of the most renowned librettist and composer partnerships to have ever written operettas was that between W.S. Gilbert and Arthur Sullivan. During the Victorian era, the two men collaborated on fourteen operettas and enjoyed international success with their productions. The playful antics in hits like The Pirates of Penzance and Iolanthe have continued to amuse even modern audiences, as pirates are revealed to be noblemen led astray and fairies fall in love with members of British Parliament. The content of most of these operettas has precluded successful modernizations to a twenty first century context. However, one operetta that has great potential to be cross-culturally modernized is  Patience, since its satire of the Victorian aesthetic movement and its characters' search for love bear a striking resemblance to a college atmosphere. For eight weeks, inspired by Northwestern's recent efforts to increase the accessibility of opera to modern audiences, I will spearhead a multifaceted modernization of Gilbert and Sullivan's Patience, connecting the textual linguistics, contextual characterizations and setting to the present daymodern culture to increase its accessibility to a twenty-first century audience.
Opera has become increasingly disconnected from the cultural landscapemajority of modern America due to the perception of opera as being dated amongst the younger generation. This makes it difficult for modern audiences to understand and connect with the conflicts and the satire that would have resonated deeply with the original audiences. Within the Northwestern Opera community, directors have recently made an effort to increase the accessibility of operas to a more modern audience, such as the incorporation of social media and references to? the #metoo movement in a 2018 production of Don Giovanni. While the Northwestern opera community has separately capitalized on cultural and linguistic modernization and accessibility, I believe that a combination of the two could yield a greater connection to modern audiences. Would an opera written in dated, British English be better understood by an audience if the language wasupdated to reflect its modern American equivalent? Would a modern cultural setting in combination with linguistic modifications resonate with the audience more fully?
In order to modernize this operetta, I research the complete cultural and lingual context in which Patience was originally written and received. The research pillars used in this phase will include William R. Terpening's "Patience, Satire, and Self-Righteousness" and Carolyn Williams' "Gilbert and Sullivan: gender, genre, parody". The initial research will be designated to aestheticism during Gilbert and Sullivan's time, the intentions of Gilbert and Sullivan in writing Patience to satirize this movement, and the audience's reception of the opera at that time. The secondary research will specialize in the actual satire present in the Patience libretto and the stage directions coupled with characters' dialogue. I will make annotations within the libretto of Patience that address the satirical "translations" of the text and subtext and its intended and elicited responses from turn of the century audiences. Once I have completed a full background analysis, I will be ready to devote my time to cross-culturally matching the context and language of Patience's original setting with a twenty-first century modern collegiate one. To do so, I shall delineate each character and his or her identity, as well as the overall dramatic arc of the play with respect to the characters' actions, the physical setting of their actions, and the cultural atmosphere in which the story takes place. I will then identify linguistic modifications that fit within the twenty-first century college context of the characters' actions.
Introduction
Summary of Findings
Over the course of the summer, I have developed a modernization of Gilbert and Sullivan's comic operetta Patience, connecting the linguistics of British English to contemporary slang and the contextual characterization and setting from the aesthetic movement to a college culture to increase its accessibility to a twenty-first century audience. I completed background analyses of the aestheticism during Gilbert and Sullivan's era, the satire and text of Patience, and the modern millennial culture and slang typically employed by college students.
I dedicated less spacetook less time on the pure research as a whole and combined the operetta's contextual research with added modern lingual contextual research. This proved necessary to establish the cross-cultural connections. The smaller load of the original information about the context of Patience in Gilbert and Sullivan's time and the changing information about modern college culture dictated this priority shift. After analyzing the textual annotations of the Patience libretto thoroughly, I designed the modern characters for the operetta and their relations to one another. The actual modernization of the operetta began earlier than expected, due to the anticipated length of the foreseen modifications with consistent revisions. As the textual modifications were prepared and executed, I altered my technique for their completion. While I had initially intended to modernize the language as needed for the new context or dated original references, it became apparent that the flow of the operetta would be most natural if the spoken textual structure was also modified. It was therefore more productive to begin earlier and continuing the modifications once the modernized style was established.
My collaboration with Professor Hinchman and Shane Valenzi, a Gilbert and Sullivan expert, gave me a crucial perspective into the characterization of the modernized college students in the operetta and the degree to which I should modernize the language and the context. While the audience at the operetta's performance will consist mainly of college aged students who will understand the modern references, fans of Gilbert and Sullivan that are not as close to the millennial generation might have difficulty understanding every modern reference. I therefore carefully chose my modernized language for its applicability and humor. During this process, I also discovered the depth of the complexities of the Gilbert and Sullivan operatic parodical world. While the operettas' contexts are always ridiculous and fantastical, from involving orphan pirates to fairies down to the waist, the characters are always completely serious within this context. Taking my own creative spin on the Patience score taught me the importance of theprecision of language. While I experience my modern college campus culture and lingo on a daily basis, I found myself being surprised by the amount of slang used commonly on college campuses that I could incorporate into the operetta. The wealth of possibilities for which I could design the characters' lingual patterns was more generous than I had anticipated. I gained a new appreciation for and understanding of the paroditic libretto writing process through which Gilbert and Sullivan likely underwent.
Sometimes, it was difficult to balance the original tone with the modernizations. Since the music was not being edited, I learned that retaining the structure of the original libretto in conjunction with the music helped preserve the original tone. This would likely resonate powerfully with audience members who know and love the original Patience and could further appreciate the modernization. This fully formed connection is critically important to the project because it fully encompasses the societal parallels between __th century England and modern America, restoring the humor to this Gilbert and Sullivan classic. Humans' behavior and sense of humor has not changed over the course of a century, only the manner in which it is expressed, which depends entirely on context. This gap in knowledge of these comedic parallels can rekindle a modern love for Gilbert and Sullivan and opera in general, which can often be overlooked or dismissed as, "outdated." The subtle craftiness of Gilbert and Sullivan's precise language challenged me to match their level of wit and parodic expertise. This level of clever textual innuendo would only come after many revisions and trying different approaches for the dialogue and the musical text revisions. At times, it was additionally difficult to gauge the complementarity of the modernized text with the original music. I utilized my musicianship heavily in order to find an organic balance between the two.
In immediate future, I am excited to continue to revise the language and musical balance of Patience, with help and feedback from real college students. I will also oversee the eventual production of the modernized Patience operetta by a student opera group. I will likely also be involved to some degree on the performance side of the process and be able to facilitate the real life characterization as the cast works to bring the operetta to life. In publicizing the event, I will reach out to both the opera and theatre communities in addition to the Northwestern community at large. Due to the operetta's newly modernized context and lack of a foreign language barrier, the production should draw a diverse crowd from the college campus.
an operetta of love and aesthetic fads
written by W.S. Gilbert and composed by Arthur Sullivan
edited by Jessie Bolger
scenes excerpted from the full-length libretto
Dramatis Personae
Brothers of SG Fraternity:
CONNOR CALVERLEY
MAJOR MURPHY
DUKE DUNKIRK
BENJAMIN THORNE (A Blogging "Mindful" Poster)
ARCHIBALD GROSVENOR (An Instagram "Model" Poster)
THORNE'S SOLICITOR (female)
Fangirling Students:
ANGIE
SOFIA
ELLA
JANE
PATIENCE (A Barista)

Chorus of FANGIRLING STUDENTS and BROTHERS OF SG FRATERNITY.
ACT I
SCENE: Exterior of Thorne Hall. Entrance to hall by steps from a courtyard. Young female students wearing æaesthetic clothes are grouped on the steps. The students play on their phones, laptops, etc., as they sing and are all in the grasp of despair. ANGIE, ELLA, and SOFIA lead them. (Projection of group chat with messages during the song, obsessing over Benjamin despondently.)
CHORUS.
Twenty love-sick students we,
Love-sick all against our will.
Twenty years forth we will be
Twenty love-sick students still!
Twenty love-sick students we,
Love him more than our degrees!
ANGIE.
Love feeds on hope, they say, or love will die;
ALL.
Ah, misery!
ANGIE.
Yet my love lives, although no hope have I!
ALL.
Ah, misery!
ANGIE.
So go, poor heart, go hide yourself away,
To melancholy others, impart your dismay!
ALL.
Ah, misery!
CHORUS.
All our love is all for one,
Yet that love he'll never hear,
He is coy and cares for none,
Sad and sorry, we're sincere!
Ah, misery!
ELLA.
Go, breaking heart,
Go, dream of "likes" exchanging!
Go, foolish heart,
Go, dream of status changing;
Go, crazy heart,
Go, dream of never waking;
And in your dream
Forget that you are breaking!
CHORUS.
Ah, misery!
ELLA.
Forget that you are breaking!
CHORUS.
Twenty love-sick maidens we, etc.
ANGIE. Our clique has such an interesting dynamic! We're technically enemies, since we each want Ben for ourselves, but our loves' hopelessness is the foundation of our friendship!
SOFIA. We've exchanged combined jealousy for misery. While he, the center of our social world, remains totally indifferent — do we have any shot?
ELLA. The love of us is, to him, as interesting as tuition!
SOFIA. If only! He pays his tuition.
(Enter LADY JANE.)
JANE. (suddenly) Idiots!
ANGIE. What's up now?
JANE. Blind idiots! Ben loves — actually loves!
ANGIE. But who? None of us!
JANE. No, none of us. He's weirdly crushing, at the moment, on Patience, the barista!
SOFIA. On Patience, for real?
JANE. Yeah! This morning, I caught him at her coffee cart, downing shots of espresso. Now he's all jittery!
SOFIA. But Patience claims that she's never loved — that love is, to her, as confusing as taxes! Oh, he can't be serious!
JANE. It's just a small crush — it'll be over before it even starts. (Aside.) Oh, Ben, if you only knew how hard I'd love you, love, you'd drop that barista like organic chemistry!
(PATIENCE appears on a rock. She looks down with pity on the despondent STUDENTS.)
PATIENCE.
Still thirsting for their latest new obsession!
I'm thankful love has never come to me!
Far happier I, free from this self-expression,
Than hopeless fangirls who love can be!
SOFIA. (looking up)
It's Patience – happy girl! Loved by a blogger!
PATIENCE.
So sorry, ladies. I interrupted all you! (Going.)
ANGIE.
No, sweetheart, come here. Is it true
That you have never loved?
PATIENCE.
Oh yes, it's true.
ANGIE.
SOPRANOS.
How bloggable!
CONTRALTOS.
And how deplorable!
PATIENCE.
I cannot tell what this love may be
That's coming to all but not to me.
It cannot be kind, as they'd imply,
Or why do these ladies sigh?
It cannot be joy and happiness,
Or why are these ladies such a mess?
It cannot be blissful as is said,
Or why are their eyes so tired and red?
Though everywhere true love I see
Just coming to all, but not to me,
I cannot tell what this love may be!
For I am fine and I am great,
While they all sigh and pine and wait.
Think of the gap between them and me,
'Fa la la la!' – and 'Misery'!
CHORUS.
Yes, she is fine, etc.
PATIENCE.
If love is a thorn, it seems unfit
To foolishly hug and care for it.
If love is a weed, how simple they
Who gather it, day by day!
If love is a nettle that leaves a burn,
Then why do you all still cry and yearn?
And if it is none of these, say I,
Ah, why do you sit and sob and sigh?
Though everywhere, etc.
CHORUS.
For she is fine, etc.
ANGIE. Ah, Patience, if you have never loved, you have never known true happiness! (All sigh.)
PATIENCE. But the truly happy always seem to have so much "on their minds." The truly happy never seem like they're okay.
JANE. It's a transformation of focus — an extra state of total reflection — which the basic might easily mistake for distraction. But it isn't distraction — it's mindful transformation! (To the others.) Enough gossip. Leggo!
PATIENCE. But wait, I have some news. The Sigma Gamma brothers are back in the house and on their way over right now.
ANGIE. The SG brothers!
SOFIA. They are mindless men, of basic instinct!
ELLA. We feel nothing for frat guys!
PATIENCE. But, hold up, you were all together last semester!
SOFIA. Last semester!
ANGIE. Sweetheart, you don't get it. Last semester they were very desirable to us, but since then our tastes have become sophisticated, our perceptions enlightened. (To others.) Hey, it's almost time for Ben to blog his morning post. Come on!
(The MAIDENS go off, two and two, into the Hall, singing refrain of 'Twenty love-sick maidens we', and listening to music on phones and laptops.PATIENCE watches them in surprise, as she climbs the rock by which she entered.)
(March. Enter BROTHERS OF SIGMA GAMMA, led by MAJOR.)
CHORUS OF BROTHERS.
The brothers of SG
Are family now and ever;
At all our party scenes
We down our beers together.
Here every father's son's
Prepared to stand beside them;
The enemy of one's
The enemy of Sig-Gam!
(Enter CONNOR.)
CONNOR. Well, we're back on campus. But where's Duke?
(Enter DUKE, listlessly, and in low spirits.)
DUKE. Here I am! (Sighs.)
CONNOR. Hey, what's up bro, you should smile more!
DUKE. Oh, yeah, I'm as smiley as a brother can be who's unfortunate enough to be Duke!
MAJOR. Bruh! Most men would be jelly of you!
DUKE. Jelly? Look, Major, do you like coffee?
MAJOR. For sure!
CONNOR. We all love coffee.
ALL. Yeah!
DUKE. Yes, and coffee in moderation is amazing. But living on coffee – coffee for breakfast, coffee for dinner, coffee for lunch – if people assumed that you only liked coffee, and that you'd be shook if anything but coffee were offered to you – how would you like that?
CONNOR. I can get that, under those circumstances, even coffee would become tiring.
DUKE. So instead of "coffee," imagine flattery, adoration, and totally unearned respect, carried to such a degree that I started to think that I was born bent at a right angle! Real talk, what is there to admire about me? Am I hella smart, or crazy motivated, or really savage, or amazingly accomplished?
CONNOR. You're the most regular guy I've ever met.
ALL. You are!
DUKE. Exactly, thank you, guys! Well, I was done with that life, so I joined this sub-par fraternity. In Greek life, I thought, I'll be occasionally humiliated, probably even hazed, ya know? I was so psyched, but here we are.
CONNOR. (looking off) Yes, and here are the girls!
DUKE. But who's that guy with the hair?
CONNOR. I don't know.
DUKE. He seems popular!
CONNOR. He does seem popular!
(BEN THORNE enters, followed by STUDENTS, two and two, playing on phones as before. He is composing a post, and is quite absorbed. He sees no one, but walks across the stage, followed by STUDENTS, who take no notice of the BROTHERS – to the surprise and indignation of those BROTHERSrothers.)
CHORUS OF STUDENTS.
In a doleful chain
As a group, we follow bae –
For we love in vain!
None so miserable as they
Who can only sigh and say,
Misery, cuz Ben does slay!
CHORUS OF BROTHERS.
Now isn't this ridiculous, and isn't this preposterous?
A wild and crazed insanity – explain it if you can.
Instead of rushing eagerly to embrace us and welcome us,
They all revere this melancholy social media man.
Instead of slyly winking at us,
Looking so appealing at us,
Blushing at us, crushing on us, flirting with a plan;
They're actually sneering at us, leering at us, jeering at us!
Classy kind of greeting for a fraternity man!
They're actually sneering at us, leering at us, jeering at us!
Classy kind of greeting for a fraternity man!
ANGIE.
Mindful blogger, see our posts,
Twenty love-sick students we –
Young and pretty, thin and fun,
Seeking costly school degrees.
And we'd die if you did leave –
Twenty love-sick students we!
CHORUS OF STUDENTS.
Yes, we'd die if you did leave –
Twenty love-sick students we!
BEN THORNE. (aside, slyly)
Though my phone I seem to scan
In a focused, mindful way,
Like a social media man
Who could easily be gay,
I hear clearly all they say,
Twenty love-sick students they!
BROTHERS. (to each other)
He hears clearly, etc.
SOFIA.
Though so excellently wise,
For a moment hear our plea.
Please do raise your golden eyes
From your blessed iPhone screen.
Twenty lovesick students see –
Each is kneeling on her knee! (All kneel.)
CHORUS OF STUDENTS.
Twenty love-sick, etc.
BEN THORNE. (aside)
Though, as I remarked before,
Any one would sure agree
That some transformative chore
Is preoccupying me,
Round the corner I can see
Each is kneeling on her knee!
BROTHERS. (to each other)
Round the corner, etc.
STUDENTS.
In a doleful chain, etc.
BROTHERS.
Now isn't this ridiculous, etc.
CONNOR. Angie! What the hell is going on?
ANGELA. Oh, boys, go away; we aren't interested in your suave pick-up lines.
MAJOR. But what the heck happened to you all?
JANE. Ben Thorne! He happened to us. He has enlightened us, and he has given us all the feels.
DUKE. Has he succeeded in giving you the feels?
JANE. Mmm hmm!
DUKE. Wow, good for him!
(During this, BEN THORNE is seen in all the agonies of composition. The STUDENTS are watching him intently as he writhes. At last, he hits on the word he wants and types it in. A general sense of relief.)
BEN. Finished! At last! Finished!
(He staggers, overcome with the mental strain, into the arms of CONNOR.)
CONNOR. Are you okay?
BEN. Yes – oh, it's you! – I'm cool now. The post is published, and my mind has gone into it. It's not too interesting, it happens three times a day. (Sees PATIENCE, who has entered during this scene.) Hey, Patience! Sweet Patience. (Holds her hand; she seems frightened.)
ANGIE. Please read it to us, Ben?
SOFIA. That's all we ask. (All kneel.)
BEN. Should I?
BROTHERS. No!
BEN. (annoyed – to PATIENCE) I'll read it if you want me to!
PATIENCE. (much frightened) Um, whatever!