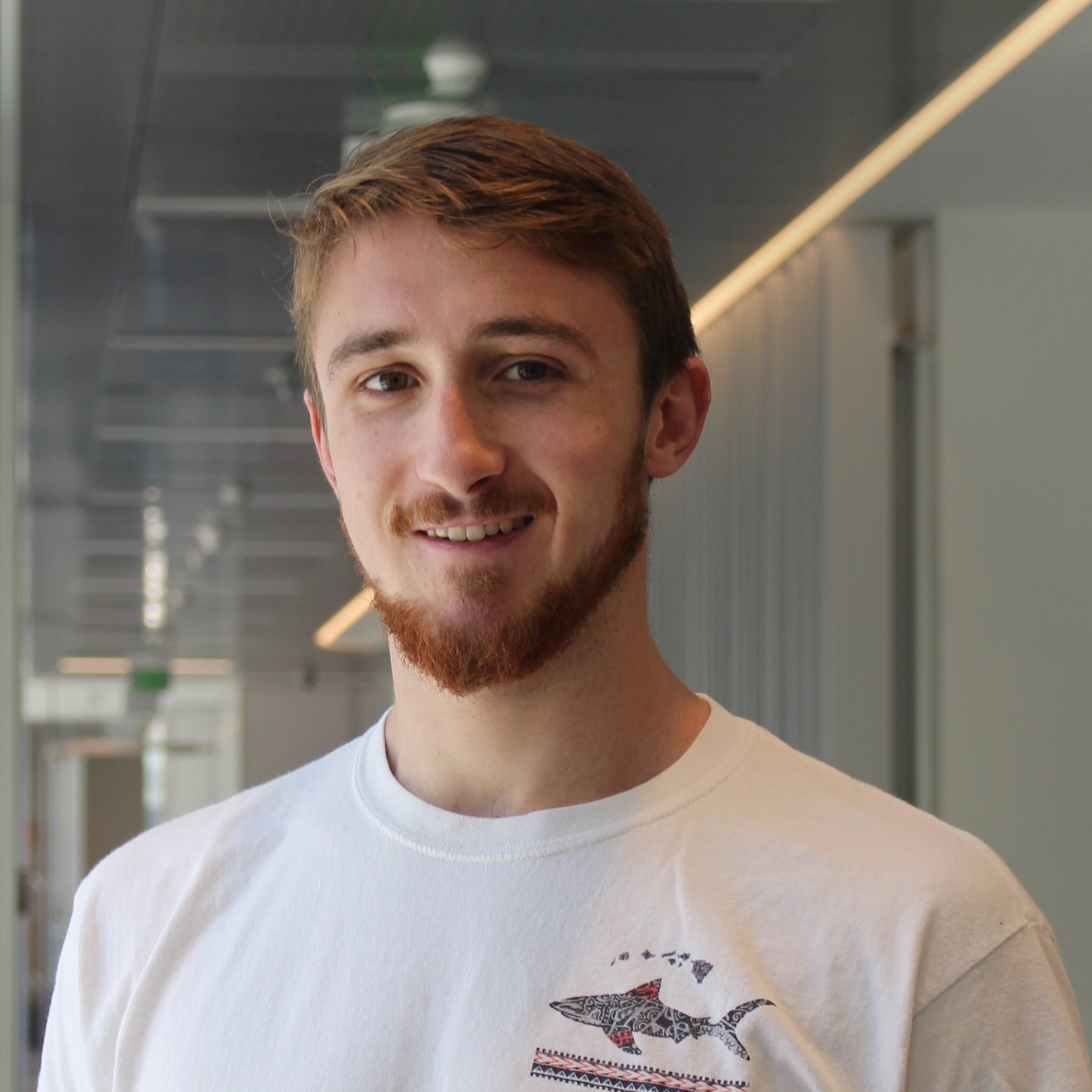 Featured: Will Hofstadter
By: Lydia Rivers. 
Perseverance, focus, and the ability to learn from mistakes and figure out the next step are what Northwestern senior Will Hofstadter says makes for a good athlete – and a good researcher.
"I think [research and athletics] go hand in hand. It's definitely worth trying out; it's not for everybody, but I think most people here would enjoy the thrill of discovery, and research is one of the best ways to do that."
Hofstadter is a varsity swimmer and biology major doing research as a member of the Horvath lab within the department of molecular biosciences.
"I study antiviral signaling. When a cell is infected by a virus, that cell tries to communicate to the cells around it that it has been infected in order to help prepare those cells for infection," said Hofstadter. "I study how the signaling process works and how other cells prepare themselves for infection."
Hofstadter is specifically studying the role of two proteins, RVB1 and RVB2, in how cells prepare for viral infection. He has been working on this project for two years, but originally began his research career in a neuroscience lab. He said that when he saw Dr. Horvath's work, he wanted to begin studying viruses.
The project came to be when Hofstadter was working with a graduate student who noticed that these two proteins had an effect on antiviral signaling. The graduate student didn't have the time to further investigate this connection, and left Hofstadter to continue the work.
"The particular properties of this protein makes it hard to study because there's been conflicting data about it, so I'm kind of finding out what's true in my own hands; it's more challenging, but it's part of what makes it exciting."
Hofstadter works with 293T cells to study infection, and spends most of his time in lab doing protein purification, cell-splitting, and harvesting. Beyond time in lab, he writes protocols and procedures as he lays the groundwork for this project, and says research has been an important piece of his time at Northwestern.
"[Research] is the way to learn things that no one else knows and to shape all of human understanding. That's a little grandiose for what I'm doing – but ultimately, that's the goal of research, and I think it's a cool thing to be a part of."