Human Trafficking in Global Supply Chains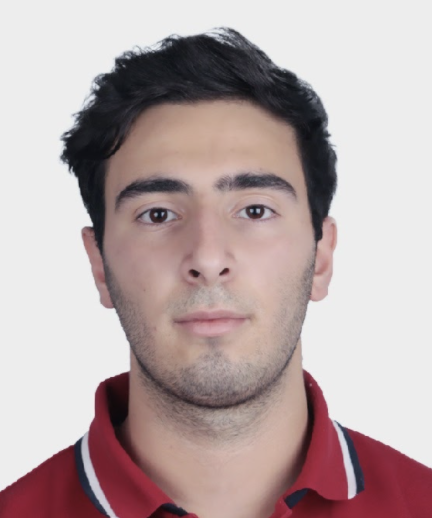 Northwestern '22
Major in Industrial Engineering and Management Sciences
Segal Certificate in Design
Khaled Abughoush is a junior studying Industrial Engineering and Management Sciences with a certificate in design. He is interested in production and supply chain and how we can use our knowledge to help combat human trafficking violations that take place overseas. He is an exec board member in the outreach team of the Northwestern Undergraduate Research Journal.
Q&A
In a nutshell, what is your research topic?
This research focuses on the relationship between companies operating in the United States (US) and the relationship that these companies hold with suppliers, factories and third-party companies outside the US that take apart in human trafficking. The Global Business and Human Rights Resource Centre will help us track the human rights policy and performance in over 180 countries. The human trafficking violations committed abroad will then help us see if there is a negative impact, and the extent of the impact, on US companies by examining their quarterly sales, operating income, and their stock performance. The findings of this research can help provide incentive for the private sector to influence the supply chain overseas from engaging in human trafficking and improving working conditions for laborers. 
How did you get involved in this project?
It's a part of the McCormick research grant that happens over the summer. If you really know you have an interest in a specific field then you can try and reach out to a professor and see if they're willing to work with you. They can either have you work in their lab or on a topic of your interest. I knew my professor from a course that I took with her already, so I said "I'm really interested in working with you on the project." It's something I enjoy, I get the chance to work on supply chain data and we're helping nonprofits. 
How have you grown or what have you learned through this experience?
I think I have a better sense of what research actually means, because you can say research and it can mean some people going on the internet and looking stuff up, but it's actually interacting with the material presented and building on top of that. It's just you, your own tools, and your creativity to come up with a solution or a way to solve the problem. 
What advice would you give to other undergraduates thinking about doing research?
I would always say go for it. It's a new experience, and you shouldn't be afraid of trying
new stuff. If you're worried about failing, that shouldn't be a concern because there are always faculty around that will put you on the right path and help you succeed.
Labor trafficking, a form of human trafficking, is a modern-day form of slavery where victims are forced into poor working conditions with little compensation. The International Labor Organization (ILO) estimates that at least 24 million people are victims of forced labor at any given time. Labor trafficking is the second largest crime in the world after drug trafficking. Some of the factors that contribute to the supply of trafficked victims are poverty, violence against women and children, the attraction of perceived higher standards of living elsewhere, and a lack of employment opportunities in the victim's immediate area (Human Trafficking: Modern Enslavement of Immigrant Women in the United States, 2020). An estimated 68% of labor trafficking operations occur within the private sector, particularly in manufacturing, agriculture, construction, and services (Statistics on forced labour, modern slavery and human trafficking, 2020). Private companies exploit their workers to earn higher revenues while maintaining low operating costs. Furthermore, private companies keep  workers trapped in their supply chains under extreme conditions. As the world becomes more connected, global supply chains make the detection of traffic allegations increasingly challenging. Many North American corporations escape violations of human trafficking laws by contracting with third party suppliers. This ensures low costs and high profits while keeping the company's reputation clean. Whether these companies are aware of the human trafficking crimes committed abroad by their contractors or not, they still contribute to the approximately $150 billion in  global profits from forced labor. through  a growing 'criminal industry'(Gingerich, 2020). Even though many large corporations are not directly involved in crime, they tacitly support organized criminal networks by contracting with suppliers that source low-cost workers through forced labor. This allows the supply chains to profit off the forced labor without putting an end to the endless cycle of suffering endured by those coerced or forced into the system. 
As the world becomes increasingly connected through the internet, travel and economic relationships, the shared social and government responsibility grows accordingly. For instance, in 2015 the United States (US) Congress passed the Trade Facilitation and Trade Enforcement Act signed by President Barack Obama (Responsible Business Conduct| Human Trafficking Search, 2020). The Trade Facilitation and Trade Enforcement Act helped facilitate collaboration between the US Customs and Border Protection and the private sector to prevent the import of products that are suspected to have been produced with forced labor. While customs had been successful regulating the products coming into the country, they were not able to identify the source of labor for many of the products. 
In addition, there has been a rise in corporate social responsibility due to consumer awareness. Corporations have been more open about disclosing their supply chains in a move to show their customers that their products are made without forced labor. Companies are using this new strategy to satisfy their customers and promote their brand. In that sense, consumers play a critical role in bolstering companies that show they have no forced labor in their supply chain. Thus, consumers are able to pressure companies to make a social stance and clean up their supply chains (Human Rights Protections in International Supply Chains, 2020). As consumers become increasingly aware of existing problems within global supply chains and research their preferred brands' practices, companies will be pressured to amend their current practices, resulting in improved working conditions for laborers and an end to such suffering. 
Yet despite current legislation and social initiatives, labor trafficking is still growing along with the organized crime that feeds the system. Thus, there must be other solutions to positively impact the lives of the 24 million people in forced labor.
Human trafficking continues to flourish in the modern day in parts of the world with both large economies and companies that attract forced labor because the lack of data directly hinders efforts to observe and track this scourge. Big corporations exploit loopholes in the system by signing contracts 
with third party supply chains that are based abroad. Policies that are made at the corporate level, which are influenced by government laws, are usually not enough. The suppliers then take advantage of their workers to reduce costs through weak labor laws. In return, companies receive higher profits. The policies that are intended to fight human trafficking need to be integrated into supply contracts, purchase orders, and other crucial operational documents concerning the legal life of suppliers and buyers. These contracts govern the behavior between the two parties. If corporations enforce stricter labor trafficking rules then these contracts would have the potential to make a difference—especially when combined with remedies for violations. Therefore, our research aims to understand the impact that labor trafficking allegations have on corporate financials. Ultimately, the results will financially motivate the private sector, in conjunction with governments, to redraw their labor policies to better combat human trafficking locally and overseas. 
To conduct a proper analysis, this project comparescompanies alleged to have engaged in human trafficking violations  with comparable companies that did not. The human trafficking allegations are collected from reputable newspapers such as the New York Times, Associated Press and The Independent. There are almost 200 human trafficking allegations between the years of 2003 and 2018 for a total of 704 companies in three major industries: food and beverage, apparel, and information and communication technology. All companies' financial disclosures such as sales, quarter profits and stock prices are obtained from Thomson One and Wharton Research Data. For each allegation, we study the financial data over the four quarters before and after the allegation for both the company associated with the allegation and the match company. We look at control adjusted performance: the differences in each company's performance before and after the allegation in comparison with a standard company of the same industry. Through this data, we aim to understand whether labor trafficking allegations decrease the operating costs and sales of alleged companies in relation to their comparable company in both short and long-term measures.
Conclusion and Discussion
Initially, the alleged companies had a significant decrease in their sales in the short term. We conducted hypothesis testing to observe if the allegations affect company sales. In our case, the null hypothesis was that the suspected human trafficking associated companies' sales and that their comparable companies' sales were not significantly different from one another. The T-test resulted in a p-value of 8.6 × 10−5which is statistically significant as it is extremely less than the alpha value of 0.05. On average, alleged companies made approximately 9% less in sales. For an international billion-dollar corporation, such a difference in sales is significant. On the other hand, when we look at the long-term performance, we observe that there is no significant change in the sales. 
Not only did we find a correlation between human trafficking violations and sales, , but labor trafficking allegations impacted the operating income of companies as well. The same methodology in the sales operation was followed for the operating income. The t- test result was statistically significant with a p-value of 1.2 × 10−2. On average, companies with labor trafficking allegations had approximately 16% less in operating income than their counterparts. Similar to sales, we observe that the impact fades in the long term. 
In summary, these initial results shows that companies with human trafficking allegations end up losing approximately 9% in sales and approximately 16% in operating income in comparison with their rival companies in the short term. These differences in company sales and operating incomes may negatively affect company profits, their share of the market, and the company's brand name. The impact would be more severe for the companies which are associated with multiple allegations. On the other hand, the fact that companies do not observe a long-term impact, which is consistent with the practice, shows that companies might need other incentives to better combat human trafficking. One such example is to increase the impact of labor rights on corporate social responsibility, which has shown to increase profitability. Another option is to increase the severity of the laws regarding human trafficking in supply chains. Third is consumer and shareholder education on human trafficking, especially in supply chains. 
Human trafficking may be eradicated with the aid of the private sector. While companies can profit from supply chains originating overseas, the link between large corporations and remote supply chains may endanger company sales and operating income. In order to increase their respective sales, companies may find it more profitable to push for better labor conditions and should also amend their policies to become a more progressive pro-labor workspace. Eventually, the natural competition between companies will help create safer working conditions. This research helped lay the groundwork for unraveling the impact the of a company's supply chain associated with human trafficking and the consequences on that company's sales and operating income. 
I would like to thank Dr. Yagci Sokat for her mentorship, her help in outlining and defining the scope of this research project, and for guiding me through the structuring of the analysis.
BIBLIOGRAPHY
American Civil Liberties Union. 2020. Human Trafficking: Modern Enslavement Of Immigrant Women In The United States. [online] Available at: <https://www.aclu.org/other/human-trafficking-modern-enslavement-immigrant-women-united-states> [Accessed 2 July 2020]. 

Ilo.org. 2020. Statistics On Forced Labour, Modern Slavery And Human Trafficking (Forced Labour, Modern Slavery And Human Trafficking). [online] Available at: <https://www.ilo.org/global/topics/forced-labour/policy-areas/statistics/lang–en/index.htm> [Accessed 2 July 2020]. 

Gingerich, J., 2020. CSR Influences Consumer Behavior More Than Price – Mon., Jan. 7, 2019. [online] Odwyerpr.com. Available at: <https://www.odwyerpr.com/story/public/11843/2019-01-07/csr-influences-consumer-behavior-more-than-price.html> [Accessed 2 July 2020]. 

Human Trafficking Search. 2020. Responsible Business Conduct|Human Trafficking Search. [online] Available at: <https://humantraffickingsearch.org/take-action/for- businesses/#:~:text=Businesses%20can%20make%20an%20impact,in%20their%20own%20suppl y%20chains.> [Accessed 2 July 2020]. 

Business Law Today from ABA. 2020. Human Rights Protections In International Supply Chains—Protecting Workers And Managing Company Risk | Business Law Today From ABA. [online] Available at: <https://businesslawtoday.org/2018/11/human-rights-protections- international-supply-chains-protecting-workers-managing-company-risk/> [Accessed 2 July 2020]. 

Math, L. and Jargon, T., 2020. The Definitive Glossary Of Higher Mathematical Jargon | Math Vault. [online] Math Vault. Available at: <https://mathvault.ca/math-glossary/#null> [Accessed 2 July 2020].