Reporting the First Social Media War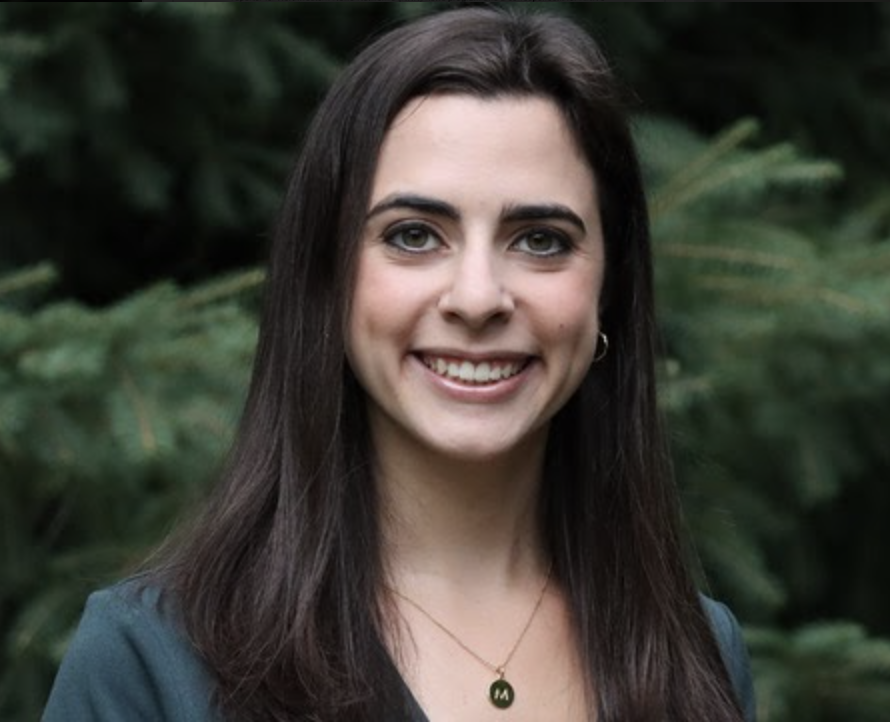 Megan Lebowitz is a junior studying journalism and political science. She is a news director and reporter for Northwestern News Network's (NNN) news program and a correspondent for NNN's politics show. She spent winter quarter 2020 in D.C. for Medill on the Hill, covering impeachment, the Democratic primaries, the State of the Union address and more. Her goal is to be a broadcast reporter, and she has interned at CBS News, Voice of America (VOA) and WOIO, Cleveland's CBS affiliate.
Q&A
In a nutshell, what is your research topic?
The inaccessibility and danger of Syria's civil war led Western media outlets to rely more heavily on citizen journalism. My report explores how the use of citizen journalism impacted Western newsrooms' verification, moral and ethical considerations.
How did you come to your research topic?
I had taken Professor Pearlman's Politics of the Middle East course, which sparked my interest in learning more about how reporters approached coverage of the Arab Spring. I am also an aspiring journalist, and I was curious about how newsrooms navigated one of the first largely inaccessible wars of the social media age.
Where do you see the future direction of this work leading? How might future researchers build on your work, or what is left to discover in this field?
Syria's civil war was one of the first large-scale conflicts that took place after the rise of social media, but it definitely won't be the last. Because social media use is so widespread, it's important for journalists and researchers to continually re-evaluate best practices for using citizen journalism in reports. People are becoming more adept at editing videos and photos, which poses heightened verification and ethical dilemmas for journalists. Future researchers should continue examining how more sophisticated editing techniques, including deep fakes, impact journalists' decisions to use citizen journalism.
Where are you heading to after graduation?
I'm a junior, so I have not made post-graduation plans yet, but my goal is to become a broadcast reporter.
The inaccessibility and danger of Syria's civil war led Western media outlets to rely more heavily on citizen journalism. How did the use of citizen journalism impact Western newsrooms' verification, moral and ethical considerations? 
An excerpt of this project was first published by the Nieman Foundation's Nieman Reports.
"They say [the] Vietnam War was the first television war," said BBC Chief International Correspondent, Lyse Doucet. "Syria was the first social media war."
Against the backdrop of the Arab Spring, Syria's peaceful uprisings devolved into a bloody, multidimensional conflict that has lasted more than nine years. Hundreds of thousands of people are dead and about 12 million are displaced in what the United Nations human rights chief called the "worst man-made disaster the world has seen since World War II." International powers became involved, including Iran, Russia and Turkey, and power vacuums helped extremist groups such as ISIS and Jabhat al-Nusra gain power.
Foreign reporters faced a unique set of dilemmas when reporting on the war in Syria. The country's inaccessibility — due to government control and danger — led Western media outlets to rely more heavily on Syrian citizen journalists and media activists who documented protests and violence, often by uploading videos to social media. 
Syria's civil war was one of the first wars that took place after the founding of major online platforms: Facebook launched in 2004 and YouTube launched in 2005. Social media played a role in other Arab Spring countries, particularly in activists' communication and mobilization. But the inaccessibility of Syria combined with the scale of the conflict and immense quantity of civilian-produced video created one of the first wars in which major Western news organizations relied heavily on citizen journalism. This reliance led to verification, moral, and ethical dilemmas that arise specifically from an increased reliance on citizen journalism during a war. 
AN INACCESSIBLE CONFLICT 
"I think this is one of — pretty much the least — accessible wars we've ever had," said Liz Sly, the Beirut bureau chief for The Washington Post. "The government in Syria was — is — uniquely controlling and uniquely denying access to a greater range of journalists than almost ever before. And the situation in the north [has become] uniquely dangerous so that it was too difficult to go there." 
Reporting on wars from the ground is common practice, even among other Arab Spring countries. Syria was different, not only because Bashar al-Assad's regime made the country especially inaccessible for journalists, but also because extremist groups that took root in power vacuums posed safety threats. ISIS and Jabhat al-Nusra were particularly violent toward journalists. ISIS was known for beheading victims, including journalists Steven Sotloff and Medill alumnus James Foley, and posting videos of executions online.
"It was way too dangerous. It was almost a death sentence," said Vivian Salama, former Baghdad bureau chief for The Associated Press and current CNN correspondent, of sending a journalist into Syria. "I mean, there were some people that went in. Very few. Very few made it in and made it out. Let's put it that way."
Conflict reporters also had to grapple with the usual dangers of going into an active war zone. Reporters could be killed in crossfire or bombings. Journalists Marie Colvin and Remi Ochlik were killed by shelling in Homs, Syria. The U.S. District Court for the District of Columbia found that the building Colvin and Ochlik were staying in, the Baba Amr Media Center, created by citizen journalists was targeted directly. The court found that evidence "shows that officials at the highest level of the Syrian government carefully planned and executed the artillery assault on the Baba Amr Media Center for the specific purpose of killing the journalists inside." 
"It was one of the great frustrations of covering Syria, that we couldn't be there," said Ryan Lucas, an NPR correspondent who previously covered Syria's civil war for The Associated Press. "But … there's a reason that news organizations made the choices that they did. And safety plays a significant role in that. It just became so dangerous."
Dexter Filkins, who has written about the conflict in Syria for The New Yorker, said he thinks some of the most interesting aspects of the conflict happened out of view of the Western press because of the conflict's inaccessibility and danger.
"What I hear is that the people who are taking notes here are people like Assad, which is, 'We're just [going to] keep the Western press out. We're [going to] do whatever we need to do to win, including just committing war crimes on an epic scale, and we'll just deny it,'" Filkins said, explaining the lessons he thinks the regime has taken from the conflict. "'And basically, we'll prevail … in part because we've thrown a blanket over all this.'"
Some conflict reporters who went into Syria recalled mass destruction on a different scale than any they had seen before.
"I have been a war correspondent for more than 10 years," said CNN Chief International Correspondent Clarissa Ward in a 2016 speech to the United Nations. "I have been to Iraq, Afghanistan, Gaza, and every terrible conflict that you can think of. I have never seen anything on the scale of Aleppo."
Left largely without access to one of the most brutal conflicts and humanitarian disasters in recent history, Western media outlets had to rely more heavily on videos taken by citizen journalists and media activists for information about attacks, destruction and protests. 
"The outside world had to largely rely on young Syrians who literally were finding their voices," explained Doucet. "And it was absolutely electric that, for the very first time, not only could they say something out loud, they could say it in the streets, and it could carry across the world." 
The line between labeling Syrians with no formal background in journalism who documented events and posted them on social media platforms "citizen journalists," "media activists," and "opposition journalists" can be blurry. When citizen journalists band together to form an opposition media network, are they no longer considered citizen journalists? How should their title change when an organization of citizen journalists receives outside funding from a journalism or pro-democracy organization? If someone disseminates their video through a local committee, should the person's label be "activist," "citizen journalist" or something else entirely? If a civilian graduates from filming protests on a cellphone to an industry-standard camera and receives funding or payments, are they still citizen journalists, or do they become freelancers?
"The label of citizen journalism has been given to them by us, not by them. So what we were doing was reaching out to people who weren't journalists, but were on the other side. And some of those people were activists," said Sly. "I identified them as activists in my reports. They are people who picked up video cameras, picked up their cell phones, started recording what was going on because they knew it wouldn't be in the official state media. And they wanted the world to know what was happening. So in a way that made them journalist-like, but they were never formal journalists, and they're still not."
Networks of activists and civilians uploaded videos of protests and bombings to YouTube and other social media platforms. Syrians uploaded so many videos to YouTube that some journalists and scholars dubbed the conflict "the YouTube war."
"The unprecedented confluence of two technologies—cellphone cams and social media—has produced, via the instant upload, a new phenomenon: the YouTube war," Melik Kaylan wrote in a September 2013 article for The Wall Street Journal. "For the first time in history, the extended war in Syria has furnished global audiences with a sofa-side view of what it feels like to be there, almost in real time. Since January 2012, according to official YouTube figures, over a million videos have been uploaded, with hundreds of millions of views to date."
YouTube did not respond to a request for comment.
"I think all of us who have covered Syria have relied enormously on the bravery and creativity and innovation that we have seen Syria's citizen journalists engaging with from the very beginning of this conflict," said Ward, who covered the conflict for CNN and CBS. "Actually, particularly at the beginning, because in 2011, and March and April, as things were just starting to bubble up, it really was almost impossible to get access to this uprising."
In other Arab Spring countries such as Egypt and Libya, reporters and TV crews had greater access to protests and conflicts, explained CNN reporter Salma Abdelaziz, who previously worked on CNN's assignment desk and sifted through amateur video taken during the Arab Spring. 
The comparative accessibility of other Arab Spring countries made social media videos less important for journalists than in Syria's case.
"Whereas with Syria, obviously, yes, there [were] crews that snuck in and out on occasion, but by and large, the presence of journalists on the ground wasn't there like it was in the other countries, which is why the social media videos just became so important," Abdelaziz said. "Because whatever was happening that day, there was no other way for me to see it if an activist hadn't filmed it."
It was not only broadcast news outlets that relied heavily on citizen journalism when reporting Syria's uprising and war. Journalists from print news outlets also mined videos for information.
"You might take a look at the videos to get a sense for yourself of what's happening. I'm a writer, we don't do a lot of video," Sly said. "But I would look at the videos and study them for descriptions of what might have happened. And then I would speak to them about what was going on and get details, eyewitness details, of these events."
The greatest tests of truth in journalism often came in Syria, Doucet stated.
"Syria seemed to have both the biggest, the most extraordinary stories, but the most extraordinary untruths and falsehoods and also just sheer propaganda," Doucet said. "And as the war developed, social media was then being used by both sides, and used by both sides to attack each other."
By analyzing how and why Western media used citizen journalism in reports on Syria, newsrooms can ask crucial questions about news-gathering techniques when approaching coverage on future inaccessible conflicts. When reflecting on the challenges, successes and failures of Western media's use of citizen journalism during Syria's civil war, journalists can refine their approaches to war coverage to work to document a conflict's nuance and complexity while mitigating safety risks for themselves and the local population.
VERIFICATION
As media organizations frequently cited citizen journalism in reports, verification was vital, but difficult. Early on in the conflict, journalists saw the costs of running information from citizen journalists — or purported citizen journalists — without carefully vetting all aspects of the story.
The blog "A Gay Girl in Damascus" was originally thought to have been written by a gay Syrian and American woman named Amina Arraf. In the early stages of the uprisings, Arraf drew the world's attention to the plight of Syrians by recounting her personal experiences. The blog posts have since been deleted, but people can still read them by using the Wayback Machine, a web archive tool.
In early June 2011, multiple major news organizations reported on Arraf's alleged disappearance, after a person claiming to be a cousin posted on Arraf's blog to say that Arraf had been seized by men assumed to have a connection to a security service or the Ba'ath party. Among the news organizations that published or distributed reports on Arraf's alleged disappearance were The Washington Post, The Wall Street Journal, The Associated Press, and other major media outlets. 
"One of the men then put his hand over Amina's mouth and they hustled her into a red Dacia Logan with a window sticker of Basel Assad," the person posing as Arraf's cousin wrote on the blog. "The witness did not get the tag number."
Days later, Tom MacMaster, a middle-aged American man, admitted he was behind the blog, news organizations reported. Amina Arraf did not exist.
"I owe apologies to those I hurt and will do all in my power to make things right. I only wanted to set forth real information through the use of artfully crafted fiction," MacMaster wrote on the blog.
Although Western media companies use a variety of stringent verification measures to vet videos coming out of Syria that were not taken by their own journalists, these processes were not always foolproof.
A recent reminder was from October 2019, when ABC News ran a video on "World News Tonight," and "Good Morning America" that was reportedly filmed on the Syrian border.
"This video right here appearing to show Turkey's military bombing [Kurdish] civilians in a Syrian border town," the ABC reporter says of a video depicting fiery explosions.
The only problem? The clip was strikingly similar to a video taken at a Kentucky gun range.
ABC News later issued a correction; "CORRECTION: We've taken down a video that aired on "World News Tonight" Sunday and "Good Morning America" this morning that appeared to be from the Syrian border immediately after questions were raised about its accuracy," ABC's World News Tonight said in a tweet, "ABC News regrets the error."
Even the strongest of stories could be turned upside down. This became evident in Zainab al-Hosni's case. 
Al-Hosni was believed to be the first known woman to have died in Syrian detention after the start of the Syrian uprising. Her family identified a mutilated body as al-Hosni's. They buried her. Amnesty International and Human Rights Watch issued statements about al-Hosni's case in September 2011, and Human Rights Watch said it reviewed footage of the body filmed by one of al-Hosni's brothers. This footage is an early example of how something seemingly indisputable can later turn out to not be the entire picture.
BBC Chief International Correspondent Lyse Doucet says she was part of the first BBC team to enter Syria since the start of the uprising, and she managed to get an interview with Bouthaina Shaaban, an adviser to Assad, live on Syrian television.
"You always worked for women. You say you work for women's [rights]. What about Zainab al-Hosni? What about her?" said Doucet, recounting her pushing Shaaban on al-Hosni's death during the interview. "And [Shaaban] said, 'No, that's not true.' She defended, I pushed, and that was my interview." 
But the family's claims were soon called into question.
On Oct. 4, 2011, Syrian state TV broadcast an interview with a woman who appeared to be al-Hosni. Al-Hosni showed an apparent identification card, and Amnesty International and Human Rights Watch reported al-Hosni's family confirmed the woman appeared to be their supposedly dead relative. In this interview on Syrian state TV, al-Hosni said she had run away from home, and her family did not know her whereabouts.
Doucet said al-Hosni's case was her first big lesson on social media dependence, and the story became a cautionary tale.
"What better verification than a mother saying, 'That's my daughter. That's my daughter in the morgue'"? Doucet asked.
While social media and citizen journalism can help journalists gather information about the conflict in Syria, journalists must still rely on the fundamentals of the profession when developing reports, Doucet explained.
"In terms of social media, citizen journalism, [and] activists, it's very, very useful. But you have to be cautious," Doucet said. "Because whether you call them citizen journalists or activists, those who pick up a camera or a telephone and send a message, yes, they're doing the job of journalists and sending information. But they have a mission. They have an objective, and they have a side."
The concept of citizen journalism could also be used by Bashar al-Assad's regime in an attempt to discredit the opposition. 
Sam Dagher said the vast majority of citizen journalists were truthful, and those who distorted the situation were in the minority. Dagher reported inside Syria for The Wall Street Journal and wrote the book, "Assad or We Burn the Country." 
"The regime used [the] fact that these were citizen journalists to cast doubt, to say that, 'How can we trust these videos? Who's filming them? Are these accredited journalists? Anybody can make a video anywhere and post it,'" Dagher said. "So that also became a weapon that was used against the protesters."
While verification can be challenging, journalists developed comprehensive and innovative methods for vetting amateur videos and photos from Syria.
Reporters from multiple organizations emphasized the importance of identifying the dialect when vetting a video. If a civilian claimed a video showed the aftermath of a bombing in Aleppo but those filmed talked with Damascene accents, reporters would be skeptical of the video's legitimacy, explained Lucas.
Journalists also mined videos' backgrounds for information.
"There were all sorts of little clues that would be hidden within a video that we would use to try to verify whether something had indeed taken place as whoever was putting this video forward had said," Lucas said. These clues included graffiti, signs, and cars' license plates.
Even the type of clothing worn in videos is notable — if people's sleeve lengths did not match the season or temperature, the picture may be old.
"I would watch the videos, and I would have to check for everything from the dialect to the street signs, if I could see a street sign, if I could find a shop window … " said Abdelaziz when recalling verification techniques from the beginning of the uprising.
Journalists relied heavily on Arabic speakers in the newsroom when sifting through citizen journalists' videos, Ward explained. 
"I'm talking about someone who literally sits there all day watching videos in Arabic and is able to pick up on the nuances of their content," Ward said. "And that is the person who you really rely on a great deal when it comes to picking the best videos, picking the most important videos, and going through the process of getting them on air."
Multiple source verification is a vital tenet of journalism, but the stakes are especially high when dealing with both war zones and citizen journalism. At protests and bombings, there were often many civilian-produced videos. Journalists would search for multiple videos of the same event documented from various angles. The more videos filmed by different people, the higher the chance that the documented event was real and recent. 
Getting in contact with witnesses or the person who shot the video was key. As the conflict developed, journalists built networks of trusted sources and learned which citizen journalist organizations were reliable. Journalists also recounted corroborating reports by gathering information from the government, statements from activist networks, and sometimes even statements from al-Qaeda or ISIS. 
"If you felt like, okay, I can say this was shot here because I've seen two other videos of the same location, so [it's] the same incident. I can say it was shot here because I spoke to the government, and they said, 'Yes, indeed, there was something that was dropped there that day', and I know that that happened. I can trust that this came from this specific group, and I've followed this group for two years, and I know that they're good," explained Abdelaziz. "Okay, I have three things, that makes me feel very confident. So it wasn't like there was a perfect system of, 'You had to have these three steps … '. There [were] all these different ways in which you could measure whether it was reasonable to believe that it was a real video, and as long as you felt like, okay, I've met enough of these requirements to move forward, then you would."
Although there was an extraordinary amount of online citizen journalism content coming out of Syria, journalists could focus their searches along the editorial lines of the day.
"There's [massive] amounts of videos out there now, and it's very easy to take a video of one protest and say it was here and actually find out it was taken two years ago," said Sly. This made reverse image search tools important.
Citizen journalists also developed their own methods to help foreign media with the fact-checking process. 
Ward recalled Syrians recounting the date and place while recording their video. "They'd be like, 'This is Douma, it's the 25th of November, 2011,'" Ward said.
"In the early days of this conflict, what they started to do in Syria was, they would hold up the newspaper, and they would show that this is today's date, or they would scribble it out on a piece of cardboard because they realized that that was one of the verification steps that we as Western journalists were taking," said Malachy Browne, a senior producer for Visual Investigations at The New York Times. "They would also maybe show what's happening, but then pan around so that you could get a topographical reference point, and they would say where they are, say what date it is, and show where they are."
Journalists used topographical reference points to geolocate photos and videos. Geolocation is a common verification tactic. By comparing visuals such as satellite imagery to reference points in the image, journalists can pinpoint exactly where a photo or video was taken. After journalists identify the more prominent buildings or landmarks in the image, they can work their way down to smaller, less visible clues to ensure the photographer took the image where they said it was taken. 
Eliot Higgins is the founder of Bellingcat, a media outlet that has conducted extensive investigative reports on Syria's civil war using citizen journalism and open-source methods. "If there's a large church or mosque or religious building, they're generally unique enough that you can narrow a number of them down to a city, for example. You say, okay, is it next to any particular kinds of roads?" Higgins said. "Or is it next to a street? Or is it next to a motorway?"
By combining citizen journalism with publicly available data, otherwise known as open-source methods, journalists broke major investigations and reports.
"I think that citizen journalism can only take you so far, but open-source investigative journalism is really allowing people to use that citizen journalism and elevate it to a new level," Ward said. 
Higgins created Bellingcat in 2014, and the group has also collaborated with various Western news agencies for certain stories. Bellingcat sometimes uses the public's help when developing reports, such as an investigation into the locations of Russian airstrikes in Syria. Crowdsourcing generally only results in useful information when people are given specific tasks and a framework, Higgins explained.
"It was basically 'spot the difference' between gun camera [images] from Russia and a piece of Google Earth satellite imagery," Higgins said of a Bellingcat investigation into Russian airstrikes. "It was also very effective."
Similarly, the Visual Investigations team at The New York Times uses a combination of citizen journalism, traditional reporting, and open-source methods to crack investigations. On April 7, 2018, the Syrian military allegedly dropped a chlorine bomb in the rebel-held town of Douma. The New York Times sorted through citizen journalists' videos of the aftermath to support the Times' conclusion that this incident, analyzed in conjunction with other chemical weapons attacks in Syria, "represent what we believe is a deliberate strategy of Bashar al-Assad to poison his own people," said the narrator of the Times video investigation.
The narration also said The New York Times "scoured some evidence with the investigative group Bellingcat, and we teamed up with the agency Forensic Architecture to create a virtual model of the crime scene."
So how did citizen journalism make this investigation possible?
Browne said he was in touch with doctors from Douma for an investigation into other, less lethal chemical attacks. When the April 7, 2018, attack took place, Browne said his Douma WhatsApp group started pinging "with doctors sharing pictures of kids and women and men who showed horrific signs of deaths due to a chemical weapon."
Throughout The New York Times' investigation, Browne and his team gathered more videos of the aftermath from civilians, including a video shot from inside the building that appears to show the bottom of the bomb lodged in the roof, the Times reported. By interviewing experts, the Times concluded that it was, indeed, the bomb in question.
When videos are taken outside, the team can geolocate to verify images. However, in this case, there was not a continuous geolocatable video of the outside of the building that ran through the building to the roof, where the weapon was lodged.
"Those WhatsApp messages were small snippets of 5, 10-second videos that were taken inside a building and showed the victims. Now, the characteristics of their injuries were consistent … the type of building was consistent," Browne said. "But what we had to do was to look in the corners of those videos, in the background, and sketch out architectural details like stairs or a doorway or a sink or something like that. And basically, take one clue from one video, connect it to another clue from another video, connect it to another clue from another video, to show that all of these people were within the same building, within the same structure, and then ultimately to connect it to the bomb on the top."
This investigation, like many reports on Syria's civil war, contained graphic images of victims, documented by citizen journalists. When putting together a report that contains disturbing pictures or videos, Western media organizations had to determine to what extent they would broadcast or publish these images without violating the ethical norms of responsible journalism.
"It was, as you say, foaming at the mouth, burning of eyes, and you could see that in there, and there were kids, and they were contorted, and it looked like they were struggling to breathe," Browne said of the Douma attack's aftermath videos. "It was really horrible stuff. But it contained valuable evidence."
Browne's team interviewed chemical weapons experts, who pointed out evidence in images of the bodies that were consistent with what would be expected from dangerous chemical exposure. While the images were undeniably graphic, they were important to demonstrate that victims' deaths were not due to conventional weapons.
"It's a difficult balance to strike: showing reality, not trying to be wantonly shocking," Browne said. "And we probably don't always get it right. But, yeah, it's a tough one. But I think you do have a responsibility to show the reality."
ETHICS
Reporters across multiple news organizations had to grapple with ethical questions of showing horrific scenes of destruction, including mutilated victims and dead children. While the scenes depict the reality of the situation, news organizations had careful discussions about which amateur (and professional) videos or photos they should show, out of the images that passed verification tests.
CNN's Abdelaziz said she thinks over the course of the conflict, news organizations became more aware that "you can't just continuously plaster pictures of dying children on television." 
"As it became more brutal, and there was more of that, more of literally children dying on camera and that kind of material … as the conflict became harder, that's when news networks, I think, became more sensitive," Abdelaziz said. "And it was less about, 'Just put everything up. We're hungry for content,' and more about, 'What does it serve to this story to put up another video of a dead person?'"
The decision to publish, air or even tweet certain graphic images had the possibility of igniting controversy. This ethical dilemma went beyond the use of citizen journalists' material. When Alan Kurdi, a Syrian toddler, washed onto the shores of a Turkish beach after the raft holding his family overturned in the Mediterranean, his photograph, captured by Nilüfer Demir for Dogan News Agency, was shared worldwide. The Washington Post's Liz Sly was among those who tweeted a photo of the drowned toddler, writing that the image is "emblematic of the world's failure in Syria."
After receiving criticism from some people about her decision to tweet the image of a dead child, Sly wrote the article, "Why I tweeted the photo of the dead Syrian toddler." 
"If it takes photographs of dead children to make people realize children are dying, so be it," Sly wrote. "Unlike most of the photos I see on a daily basis of maimed and bloodied children whose bodies have been torn apart by bombs, this one was hardly gruesome."
Later in the article Sly pondered, "Perhaps if we had been bolder about publishing photographs of all the children who have died things wouldn't have reached this point?"
Another layer of the ethical dilemma of using citizen journalists' footage or photos is the question of unintentionally creating an incentive for civilians to put themselves in harm's way.
"I think for a lot of us, we began to worry about how much does it incentivize a person on the ground to take greater risks?" said Abdelaziz. "How much does it incentivize a 21-year-old with their phone to run out to that protest and potentially get shot or hurt or something because they wanted to get that video that they know is [going to] run on television?"
According to the Committee to Protect Journalists (CPJ), 137 journalists have been killed in Syria since 2011. Of those 137, 123 were local. These journalists were not all citizen journalists or media activists; some worked for regional organizations or Syrian state-run outlets, but the statistics demonstrate the high risk for local journalists. The number of citizen journalists killed in Syria since the start of the uprising can be difficult to calculate because of the country's inaccessibility and the blurry line between citizen journalists, witnesses, and activists. The Syrian Network for Human Rights (SNHR) put the number of citizen journalists killed during the conflict at 707, in a May 2020 report. SNHR works to document human rights violations in Syria, according to the organization's webpage.
Media organizations also had to decide whether to put citizen journalists on payrolls or buy certain videos. Even if the organization decided to pay someone in Syria, the decision brought up logistical challenges.
"We were losing citizen journalists and stringers left and right," Salama explained, because many people left Syria or were killed. "Some of the good ones … we put them on the payroll, things like that, tried to help them and support their families. But that was also very challenging because it's not like we could just direct deposit some money, and they'd go and get it from the bank. That wasn't an option."
While some organizations paid certain citizen journalists or bought footage on occasion, this also brought up questions among reporters about whether paying citizen journalists unintentionally incentivizes civilians to put themselves at a higher risk. It is also worth noting that if a citizen journalist starts receiving payments for stories or videos, they may move into the category of freelancers or stringers. 
"We don't quite pay, exactly, for material like that – then, it gets a little bit blurry on the ethics of it. Are you buying PR material from one side?" asked Sly of buying civilian-produced work. "Are you hiring a journalist whom you're responsible for?" 
Another potential concern over paying for footage is getting more false or misrepresented videos. In Northwestern University Professor Wendy Pearlman's book, "We Crossed a Bridge and It Trembled: Voices from Syria," a Syrian, identified as a fighter in Homs, explained a consequence of payments for video: "At first, we filmed what we were doing to preserve a personal memory of what we were living," the fighter says. "Then leaders started filming to get money and getting money to film. They'd go to an empty area and fire mortars to make it look like they were attacking the army. They'd send the film to external patrons, states like Turkey and Qatar, and get paid to put the footage on TV."
While this example does not necessarily also apply to Western media, it demonstrates the fine line certain journalism organizations had to walk between trying to take care of citizen journalists by providing payments in specific cases, while also mitigating the risk of payments incentivizing civilians to put their lives in greater danger or stage events.
Like Western journalists, Syrian citizen journalists and media activists were vulnerable to disappearances or killings.
"For the journalists who are Syrian citizen journalists, I think the risks are much higher," Ward said when describing the risks of reporting inside Syria for Western journalists versus Syrian citizen journalists. "They don't have the training [and] they don't have the body armor. They don't have the resources and huge companies backing them. And they're Syrian, so they can just disappear one day, whereas that happened as well to Western journalists, but it creates much more of [an] international brouhaha than it does if a Syrian journalist disappears, which sadly, is happening all the time for like nine years, ten years, and frankly even before then."
The ethical dilemmas for Western journalists reporting on Syria changed  — again — with the rise of the Islamic State in Iraq and Syria (ISIS). There was a degree of citizen journalism that took place in ISIS-controlled areas, such as Raqqa is Being Slaughtered Silently (RBSS), but the risks for citizen journalists were extraordinarily high. ISIS killed multiple people who worked for RBSS or were suspected of working with RBSS.
To help mitigate the risks for sources when reporting on the ISIS-controlled territories, former AP Baghdad bureau chief, Vivian Salama, said she would sometimes not even ask sources to disclose their names when she spoke with them over the phone if she was connected to the source by someone she trusted. She could then tell her source that she did not know their name, so her source could feel safer talking to her. Salama's sources may not all be defined as "citizen journalists" because of the often blurry line between the label of "citizen journalist" and "witness."
"It wasn't, 'They're [going to] lose their jobs,' or, 'They're [going to], whatever.' They were [going to] lose their heads if they talked to us, so it was a very serious issue," Salama explained. "So we tried to give them every reassurance that they were safe in talking to us. And that wasn't always easy, honestly. Especially when you're doing it remotely, and you can't look at the person in the eyes … 'Listen, I'm on your side,' kind of thing."
The Associated Press sometimes gathered information from freelancers or stringers who left their homes in ISIS-controlled territory but still used burner phones to communicate with relatives who remained inside, Salama said.
"Their relatives wouldn't feel safe talking to me. They wouldn't feel safe talking to my colleagues in Baghdad. But they would feel safe talking to their cousin Muhammad," Salama said. "He would call them, collect the news for us, call around the city [to] collect the news for us, and then send it back."
For some time, ISIS allowed people to temporarily leave the self-proclaimed caliphate to visit relatives, Salama explained. However, some people left the ISIS-controlled territory, talked to journalists and did not return, leading ISIS to change its policy.
Journalists also used reports from blog and citizen journalism organizations such as Mosul Eye and RBSS to gather background information on inaccessible ISIS-controlled areas. 
Luke Mogelson, a contributor for The New Yorker, covered battles against ISIS. In Raqqa, ISIS's de facto capital of the self-proclaimed caliphate, Mogelson said he could see the bombardment of the city by the American-led coalition, but the impact of the bombardment could be unclear because those injured and killed were behind ISIS lines. 
The extent to which the American-led coalition's bombing campaigns against ISIS territory injured and killed civilians was largely communicated to the world by citizen journalists, Mogelson explained.
"I knew that these strikes were killing a lot of people … thanks to journalists like Mosul Eye and Raqqa is Being [Slaughtered Silently]," Mogelson said. Information from those organizations guided his interviews with American commanders, he explained.
In addition to collecting accounts of witnesses and citizen journalists, some Western journalists also watched ISIS-produced videos to gather information. When deciding whether to air a clip of an ISIS-produced video in a news report, journalists had to consider whether they were unintentionally increasing ISIS's sphere of influence.
"At some point, you had to ask yourself, are we just putting up their propaganda for them?" Abdelaziz said. "They're slapping it on Twitter. Probably nobody beyond our world would see that ISIS video, but now we're putting it up on CNN or NBC or ABC or whatever it is. And now we've broadcast it to the world. Are we doing them a service?"
After verifying ISIS videos, journalists had to ask themselves about the ethical implications and news value of using the video. Journalists also increasingly tried to relay the video's information without airing the video by explaining the video's content or writing stories, Abdelaziz said.
NEED TO REPORT ON THE GROUND
Although many journalists emphasized the importance of citizen journalism in communicating information to the world, they also stressed the importance of reporters being on the ground themselves.
"You just have to be there," Sly said. "And that's one of the big tragedies of [reporting on] Syria, is that the difficulty of getting there, the difficulty of covering it means we haven't had enough eyewitness accounts of what happened in that war from independent, non-interested journalists."
When journalists are not on the scene themselves, it is more difficult to report on the complexities of a photo or video that was taken by a citizen journalist or member of a different media organization.
For example, in 2016, a video of Omran Daqneesh, showing the boy covered in dust and blood after being pulled from a damaged building, circulated widely. It was first shared by the Aleppo Media Center, which is associated with citizen journalists and pro-opposition activists. His image was used to portray the suffering of the Syrian people under siege in Aleppo, but his story is more complicated.
In later interviews with government-aligned media, Omran's father made comments critical of the rebels. This information did not come out until nearly a year after the video was first distributed. (It is worth noting the possibility of the interviews being given under duress.) 
"When you go in and you do a story, you want to know everything, right? You want to know how old he is, and what he likes to eat, and where he went to school… what's his favorite football team?" Abdelaziz said. "You don't get any of those details when you're telling a story through social media video, so it becomes much flatter, much simpler. Still communicates the story, but it doesn't tell it in the same way."
By not reporting on the ground, reporters can miss the nuances of stories that circulate on social media. Entire stories can fly under the radar. Reporting on the ground allowed journalists to develop a more comprehensive understanding of the multidimensional conflict, while not necessarily having to add disclaimers of being "unable to independently verify" citizen journalists' videos or photos. This led some Western journalists to report on the conflict from inside Syria, sometimes clandestinely, despite the high safety risks. 
"The first time I went, I went undercover as a tourist, which yes, if I had been arrested, it would have been bad. I don't think they would have killed me or something, but it would have been really unpleasant," said Ward, who has reported inside Syria for CBS and CNN. "And they would have taken all of my material. But the second time I went in, I went illegally through the Turkish border, and I was with the rebels. And that's much more dangerous because then … they really will kill you if they catch you because you've broken international law."
Even though Ward said she spent months researching plans and exit strategies for her trips in Syria, it is impossible to fully mitigate the risks of going into a war zone. Journalists' deaths and kidnappings were unnervingly common. NBC's Richard Engel and his team were kidnapped and held for five days in 2012. 
"When I look back on our decision to take that trip, I see now that we were far too confident," Engel wrote in his 2017 book, "And Then All Hell Broke Loose: Two Decades in the Middle East." "We had grown so accustomed to traveling with Syrian rebels that we didn't give enough thought to the possible dangers. All that changed afterward. NBC created a special team for me, including a producer with extensive experience in conflict zones. But I think Syria was becoming too dangerous to cover for any Western reporter. It would certainly become that once ISIS gained strength."
Citizen journalism is hugely important, Ward said, and she has an enormous amount of respect for people who took those risks. But journalists from multiple news organizations echoed her sentiment that there is no substitute for being on the ground.
"You need to be in a place and talking to people, and even if it's not all being recorded, but you're drinking tea and chatting and just getting a feel for what the vibe is and what's on people's minds and how they're feeling," Ward said. "And yes, of course, you can do a lot by making non-stop Skype calls and sifting through footage for hours on end. But no, for me as a journalist, and especially working in television, there's no substitute for being on the ground."
For some Western journalists, once they were inside Syria, the ways they used citizen journalism shifted. Citizen journalists may act as guides and work to keep foreign reporters safe.
"They were bringing me to protests. They were bringing me to funerals," Ward said. "And so I needed them, because it was all completely clandestine, this uprising at that stage. So there was no way to get anywhere near it unless you had some people who were part of this underground movement who were willing to sort of stick their head above the parapet and take the risk to help you out."
Foreign journalists worked with local media centers run by activists and pro-opposition Syrians. Media centers helped connect foreign journalists with sources and assisted with logistical necessities. As previously mentioned, it is unclear whether those who operated local media centers should be referred to as "activists," "citizen journalists" or "pro-opposition journalists," and Western media outlets often gave them varying titles. 
"They provided a safe house, literally," Abdelaziz said. "They also had internet and satellite phones and all sorts of other means of logistics that were necessary for the journalists to have."
The ways broadcast news organizations in particular used citizen journalism also shifted when journalists reported clandestinely inside Syria. News organizations used amateur videos to supplement packages. When reporting inside Syria for CBS, Ward said she kept a record of where she went and relayed the information to her bureau so someone could find citizen journalists' and activists' videos of the same event. These videos were used to provide other angles and cutaway shots, which gave the editors more B-roll options.
"That's less for editorial because I was there, I saw it, I interviewed people, I know what happened," Ward said. "But it's more for when you're doing undercover filming like I was, it's not usually the best. It's not like having a cameraman shooting something beautifully, right? And you usually just have one shot or one angle."
For journalists inside Syria, the risk for accessing certain areas that were under bombardment was too high to warrant attempting to get inside. When Sam Dagher was stationed in Damascus while reporting for The Wall Street Journal, he said he could hear suburbs being shelled and see smoke rising, but it became too dangerous to venture to the places under bombardment. 
"In those instances, I had no choice but to try to reach citizen journalists who are on the inside, even though under normal circumstances, they were only, say, 10 miles away from me, and I could just meet them somewhere," Dagher explained. "But they can't leave their area. They're under siege, and they're being bombed day and night. And I'm just outside that area, outside that danger zone that they're in, yet the only way for us to communicate is through Skype or WhatsApp, and that was it."
While working as a credentialed reporter in Damascus, Dagher was under surveillance by Assad's regime. Dagher said his status as a reporter for an American media outlet afforded him more protection than the average Syrian, so he was sensitive about what information he revealed in his articles about sources. 
"When I would reach out to these people in the rebel-controlled areas, I would ask them, 'Is your family on the regime side in Homs?'" Dagher said, using the previously divided city of Homs as an example. "'Shall I not quote you by name? Are there certain things you don't want me to bring up in the way I describe you or what you do that might harm your family?'"
Other times, Western journalists in Syria used citizen journalism to escape their minders in government-controlled areas. Journalists who entered government-controlled areas of Syria with visas were subject to a high level of surveillance.
"In the early years of the uprising in Syria, when it was still safe for us, we would talk to the citizen journalists inside to try to escape our minders and cross lines," Doucet explained. "That became too dangerous later on."
Even when reporters were inside Syria, the reality could be murky. Doucet has reported from inside Yarmouk, a Palestinian refugee camp south of Damascus.
"Never had we seen the intensity of the destruction and the intensity of the despair, and it was overwhelming," Doucet said. "And it's a complicated story because in that case, there's a whole bunch of Palestinian Syrian groups which are fighting. Then [there are] extremist groups which are in the neighborhood. And then there's the regime of President Assad. But really, the biggest story was how the people were suffering."
Doucet's team listened to stories of the people of Yarmouk. But Doucet said residents of Yarmouk would not criticize certain groups, because to do so would put their safety at risk.
Doucet confronted similar issues when reporting on Aleppo. Citizen journalists and witnesses helped journalists develop a better understanding of the conflict, but sometimes even if Syrians wanted to tell reporters the full story as they knew it, they could not.
"Yes, they told us about the humanitarian hardship. Yes, they told us about the damage of the bombardment. All of that was true," Doucet said. "But they didn't tell the full story because they couldn't, because their own lives would have been at risk."
MENTAL TOLL
As the conflict dragged on and reporters had to sift through large quantities of graphic videos shot by citizen journalists, extremists and others, watching the violent content could be mentally taxing.
"We have seen videos of kids with their heads cut off due to shrapnel," Browne said. "We have seen a pregnant woman and her unborn child spilled out. We've seen kids with their guts hanging out … It's really, really awful stuff."
Browne said when members of his team have to watch graphic videos, they have open conversations about it being okay to take breaks, pass off tasks to someone else, avoid similar stories for several months and seek counseling. He says when his team works on an intensive project while also close to a deadline, the graphic images can be particularly impactful.
"Of course I'm struck by the pictures and affected by them, and particularly the ones of kids," Browne said. "And on numerous occasions, I'll be walking home, and I just take a pause before I walk in and embrace my own kids."
Beyond watching civilian or activist-produced video, Western journalists also felt the mental toll of watching ISIS videos for newsgathering. 
CNN developed methods to minimize journalists' exposure to particularly graphic videos such as ISIS execution videos, Abdelaziz explained. In certain cases, one person watched a video and described the content to everyone else.
"As one of the social media people who did this from the very beginning, I became one of the people who not only now vetted, watched, verified the video, had to think about the ethical and moral considerations and the news editorial, but I also became the person who would say, 'Don't watch the video. I've already watched it, I can tell you what's in it. Don't watch the video,'" Abdelaziz said. "So it just became more and more complicated as you had all these other things coming in."
CITIZEN JOURNALISTS: RISK VS. REWARD
The risks for citizen journalists documenting the conflict was high. In areas controlled by the government, they could be disappeared, tortured or killed. In areas controlled by ISIS, they could be executed. In active combat zones, they could die in bombings or crossfire. With such clear dangers, why did so many civilians risk their lives to document the uprisings and subsequent civil war?
Syrians believed that if they showed people what was happening, the world would come to their aid, multiple Western journalists explained. 
"'If you just pull out your smartphone and film it, then it won't have to keep happening,'" said Abdelaziz, describing the mentality of some Syrian citizen journalists. "And that belief was truly held, I think, among every young person for a very long time. And I think that's why, [for] Syria in particular, you just have so much social media video, [because] so many young people really thought that could save them."
A media center in Homs live-streamed the city's bombardment, which CNN's Arwa Damon discussed in the 2012 documentary, "72 Hours Under Fire": "One of the biggest accomplishments for the media team here was getting up a livestream so that they could show the world exactly what was happening in real time," Damon said.
When reflecting on social media use during Syria's war, Abdelaziz said watching the Homs livestream was a standout moment for her.
"I was naive and young, and I really thought that they would be able to pull it off, too. I really thought if you did livestream people being barrel bombed for days and days on end, yeah, that that would save them," Abdelaziz said. "So it really was a game-changer."
When examining the context of Syria's uprising and civil war, Syrians' hopes of international intervention against the regime did not appear to be unrealistic. In 2011, the U.S. and other NATO countries intervened against Muammar Qaddafi in Libya, and in August 2011, President Barack Obama called for Assad to step down. In August 2012, Obama also issued a "red line" against the use of chemical weapons in Syria. These examples are not meant to illustrate whether the decisions made by the U.S. and other countries were right or wrong; rather, they provide a framework for explaining why there was an extraordinary amount of social media video of the conflict.
"I'm not convinced that, A., you can get people to care more — in the US — to care more than just a kind of fleeting emotional response that doesn't last much longer than the expanse of reading the article or watching the documentary," Mogelson said of the conflict in Syria. "And B., I'm not convinced that even if you do get people to care, that that necessarily results in any kind of practical change … or policy implementation."
Instead, the objective of a foreign correspondent covering Syria should be documentation, Mogelson said. 
"I know for a fact that the people I write about, they want their lives recorded," Mogelson said. "They want their lives documented. And that's, at the end of the day, what convinces me that it's worthwhile."
Browne says his Visual Investigations team is evidence- and accountability-focused.
"We don't get too caught up in what happens after that, because [that] moves into the realm of advocacy, and our job as journalists is to establish the facts and tell the truth about what happened," Browne said. 
Doucet sees her role as diminishing the divide between the subjects and the audience of a story.
"I always see our job in [journalism] is to try to narrow the gaps. Not to say, 'Look at these people over there. They're fighting this war. They're so different from us.'" Doucet said. "No. They're the same as you and I."
For Doucet, documenting human-interest stories about children, families and students can make people care more about Syria. 
"Those are the stories that make people listen, stop people's hearts, and make people want things to change, talk to their MP, their congressperson, go out in the streets and protest, get angry about international humanitarian law. That's why we go into journalism," Doucet said. "We like to say, well, let's try to write something, say something, do something that makes people stop, makes them cry, makes them laugh. But our job also is to provide understanding and context for why it happens."
Reporting on Syria's civil war was one of the first times Western media outlets had to grapple with verification and ethical questions that arise from using citizen journalism during wartime, but it certainly will not be the last. Deepfake videos are also an increasingly alarming threat. 
As video and photo editing techniques become more sophisticated, it will be vital for newsrooms to continually re-evaluate protocols for use of citizen journalism. Newsrooms can use lessons learned from Syria's war to update best practices for verification and for deciding when and how to use citizen journalism during future conflicts. 
Extended Interviews
For more information, watch excerpts from video interviews with journalists who covered Syria's civil war for Western media outlets. Interviews have been edited for length and clarity.
Clarissa Ward
"I think all of us who have covered Syria have relied enormously on the bravery and creativity and innovation that we have seen Syria's citizen journalists engaging with, from the very beginning of this conflict."
Click this link to watch CNN's chief international correspondent discuss her reporting inside Syria for CBS and CNN. 
Lyse Doucet
"The outside world had to largely rely on young Syrians who literally were finding their voice. And it was absolutely electric that, for the very first time, not only could they say something out loud, they could say it in the streets, and it could carry across the world." 
Click this link to watch BBC's chief international correspondent explain the challenges of using citizen journalism to develop news reports inside and outside Syria.
Malachy Browne
"Of course I'm struck by the pictures and affected by them, and particularly the ones of kids. And on numerous occasions, I'll be walking home, and I just take a pause before I walk in and embrace my own kids."
Click this link to watch The New York Times Visual Investigations' senior producer describe the process of using civilian-produced videos to verify the perpetrator of a war crime.
Salma Abdelaziz
"Whereas with Syria, obviously, yes, there [were] crews that snuck in and out on occasion, but by and large, the presence of journalists on the ground wasn't there like it was in the other countries, which is why the social media video also just became so important."
Click this link to watch a CNN reporter explain the process of finding and verifying social media videos.
Sam Dagher
"The regime used [the] fact that these were citizen journalists to cast doubt, to say that, 'How can we trust these videos? Who's filming them? Are these accredited journalists? Anybody can make a video anywhere and post it.' So that also became a weapon that was used against the protesters."
Click this link to watch the author of Assad or We Burn the Country discuss his process for reporting inside Syria for The Wall Street Journal before he was banned from the country in 2014.
Vivian Salama
"Whenever we talk about this kind of thing, I always want to emphasize how…a lot of this couldn't have happened without the local support."
Click this link to watch former AP Baghdad bureau chief describe the process of covering Syria's civil war and the rise of ISIS from outside the conflict zone.
This project was completed as part of Northwestern's Ginsberg Research Grant program. Professor Wendy Pearlman served as the faculty advisor.